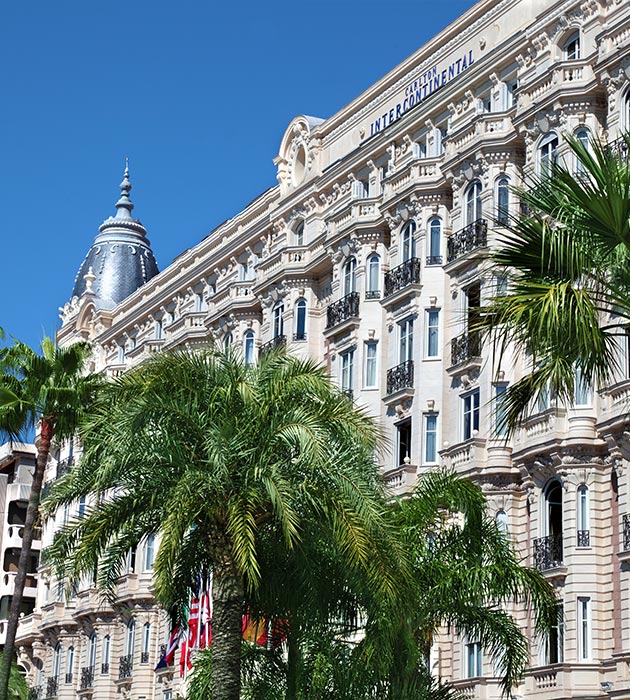 Transfer from Nice to Cannes
OUR HIGH-END PRIVATE CHAUFFEUR SERVICE
The Cannes Film Festival is the most important event in the film industry. For this very special event, the best alternative to cabs is our luxury transportation service to reach Cannes from Nice.
Our chauffeur service will help you and your company to get everywhere in Cannes in the best conditions, in order to accompany you at best during this great event.
For the film festival as well as all year round our service is available 24/7. We offer the most luxurious service with our latest model of Mercedes Minivan or the luxurious Jaguar XF. Moreover, for an optimal understanding, our selected drivers are bilingual and will be at your entire disposal to help you. We can organize your ascent of the steps with our special driver accreditation and your screening ticket. Whether you are a single businessman or a company, we organize everything to make you feel at home and in the greatest discretion.
We also guarantee a 24/7 telephone service in order to offer you a tailor-made solution. This personalized service will allow you to obtain a fixed and clear rate as an economic alternative to traditional cabs: no more bad surprises on arrival! The quality of service being at the heart of our concerns, we ensure you a quality service with professionalism and confidentiality. Our VTC service in Cannes puts at your disposal the latest and top-of-the-range vehicles with leather interior, tinted windows and air conditioning systems.
Whether you take your flight early or late, the driver will be waiting for you at the Nice airport terminal with a sign with your name or the name of your company, he will welcome you upon your arrival and will take care of you with all your luggage. You rent a vehicle but you also have a driver at your service!
In case of flight delay, waiting for the flight is free. Nice Driver is the best solution for a transfer from Nice airport to Cannes. Our driver service is the solution that will allow you to simplify your transportation without having to wait for your ticket in the long cab lines.
We offer you very competitive prices and multiple services. For this, simply ask us for a quote to get a price known in advance despite the vagaries of traffic. Book a private driver online or by phone at any time. Our service gives you the possibility to get your car or minibus at any time and especially, anywhere. Your professional driver is qualified and reactive to take you anywhere as soon as possible.
WOULD YOU LIKE AN EXCURSION ?
FROM NICE AIRPORT TO MONACO, CANNES, MILAN AND SAINT TROPEZ
luxury
& security
CANNES
Just enjoy the transfer
A Professional service
Saint-tropez
For a luxury stay
Amazing
destinations
valensole
Enjoy the most beautiful destinations
Customized
events
vintimille
discovering gems