WELCOME TO  ANTIBES !
EXCURSIONS FROM NICE  INCLUDING 1HOUR VISIT 
Antibes

FROM

50€

p/p*

*(min 3 passengers or 150€ all inclusive)

3 passengers max.

1/2 day (5H):

430€


1 day (9H): 710€

7 passengers max.

Ask a price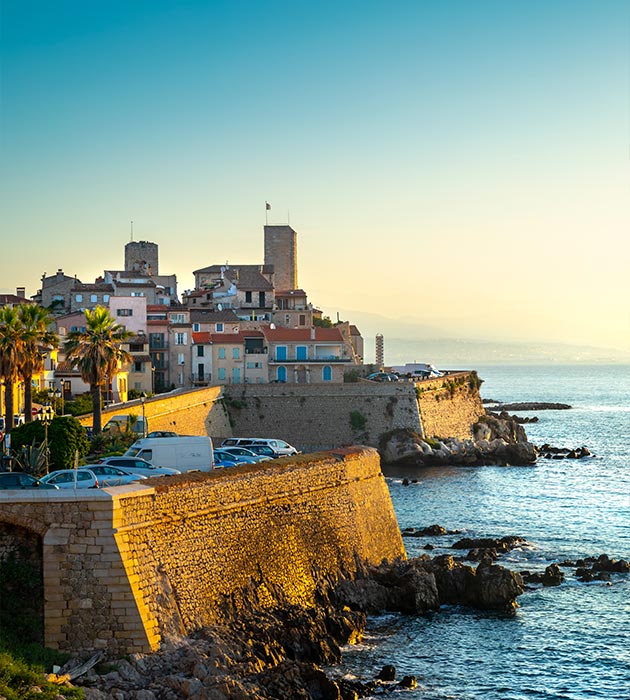 'Nice Driver' and its private chauffeur service is at your disposal. Allow us to introduce you to the enchanting seaside town of 'Antibes'. An attractive city that should not be missed.
As you arrive in 'Antibes' you will not fail to notice the majestic 'Fort Carré'/'Vauban castle'. Close by in 'Port Vauban' discover some of the biggest and most impressive leisure Yachts in the world. We then make a tour of 'Old Antibes' where we find the 'Provençal Market'.
The 'Provençal Market' offers a variety of quality Provencal food products, local hand crafted delights and artwork. It is open each morning from Tuesday to Sunday.
The 'Picasso Museum' provides an iconic backdrop to the Antibes waterfront. Picasso was local to the area and created the large collection of artwork which can be enjoyed within the impressive towers of this beautiful architectural relic.
The 'Michael Angelo Restaurant' is famed for its exceptional quality of cuisine and use of the finest ingredients. Some of the most famous celebrities have been spotted here enjoying the world-class food and ambience.
WOULD YOU LIKE AN EXCURSION ?
FROM NICE AIRPORT TO MONACO, CANNES, MILAN AND SAINT TROPEZ
luxury
& security
CANNES
Just enjoy the transfer
A Professional service
Saint-tropez
For a luxury stay
Amazing
destinations
valensole
Enjoy the most beautiful destinations
Customized
events
vintimille
discovering gems