WELCOME TO ALASSIO/SAN BARTOLOMEO !
EXCURSIONS FROM NICE  INCLUDING 1HOUR VISIT
Alassio

FROM

110€

p/p*

*(min 3 passengers or 330€ all inclusive)

3 passengers max.

1/2 day (5H):

610€


1 day (9H): 890€

7 passengers max.

Ask a price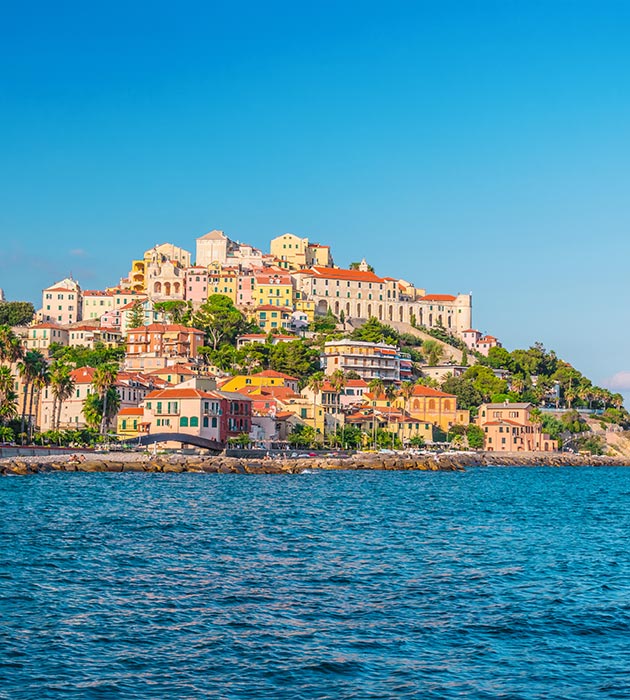 Excursion – Alassio / San Bartolomeo Al Mare
Why not a day at the beach?
Enjoy the lovely beach of 'San Bartolomeo Al Mare' in Italy without the stress of driving or parking. Bring all you need with you for a trip to the seaside and we will take you on a relaxing beach day.
'San Bartolomeo Al Mare' is a seaside town perfect for families and spending a day at the beach. Several kilometres of sand border the old town. As you walk here or along the seaside, you immediately feel the atmosphere of the area known as the 'holiday village'. A little over an hour's drive from Nice these Italian sandy beaches have often attracted holidaymakers from France.
Several reasons:
Firstly the prices. There is a choice between the private or public beach. Don't hesitate to opt for a private beach. The prices are much more reasonable compared to those of the Côte d'Azur and the service is relaxed and friendly.
Many Italian families have their favourite restaurants here so it is wise to book in advance. These private beaches offer additional activities such as pedalos (pedal boats) or games for children on the beach.
If you decide to extend your day at the beach by a few hours, you can enjoy a long walk along the sea and explore the lively night markets.
'San Bartolomeo' is an excellent place to have a good time with family and it includes all you need for a perfect day!
WOULD YOU LIKE AN EXCURSION ?
FROM NICE AIRPORT TO MONACO, CANNES, MILAN AND SAINT TROPEZ
luxury
& security
CANNES
Just enjoy the transfer
A Professional service
Saint-tropez
For a luxury stay
Amazing
destinations
valensole
Enjoy the most beautiful destinations
Customized
events
vintimille
discovering gems