WELCOME TO Saint-Tropez !
EXCURSIONS FROM NICE  INCLUDING 1HOUR VISIT
Saint-Tropez

FROM

110€

p/p*

*(min 3 passengers or 330€ all inclusive)

3 passengers max.

1/2 day (5H):

610€


1 day (9H): 890€

7 passengers max.

Ask a price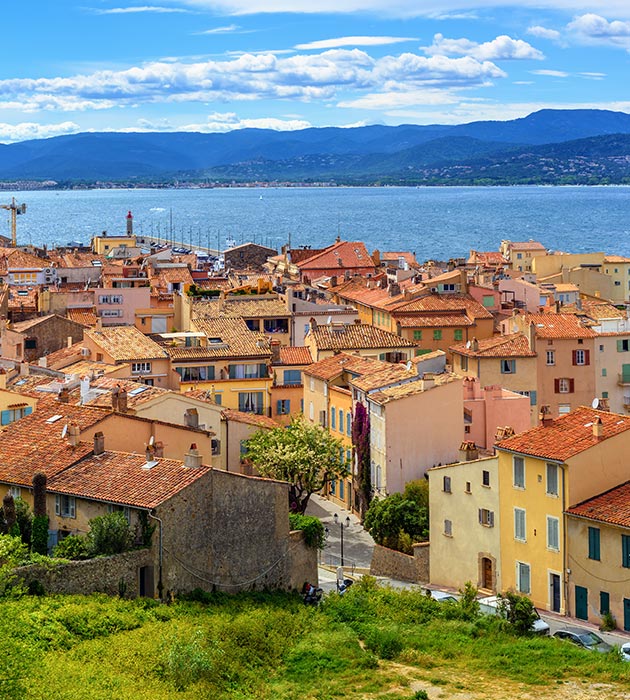 Welcome to Saint-Tropez!
Treat yourself to a good time. 'Nice Driver' will accompany you from 'Nice' to 'Saint-Tropez' to enjoy one of the most beautiful villages of the 'French Riviera', just 1.5 hour's drive from 'Nice'.
In 'Saint-Tropez', we advise taking your time and appreciating the present moment. Take this opportunity to stroll through the alleys of the old village and discover hundreds of shops of all kinds, luxury boutiques, souvenir shops, art galleries and so much more. While strolling along the port you may come across celebrities such as 'Kate Moss' and 'Leonardo Dicaprio' who have their residences there.
We take you to see 'Pampelonne Beach' for a quick swim, or to enjoy a cocktail on one of the private beaches such as 'Club 55', 'les Voiles Rouges' or 'Nikki Beach'. We recommend booking in advance, as these places are very popular. These are also favourite locations for A-listers and celebrities when they visit the area.
We also offer visits to the beautiful vineyard estates famous for producing the wine of the 'Côte de Provence', such as 'Château Minuty', 'Château Sainte-Marguerite', 'Château Domaines Ott' and many others. A very enjoyable way to spend the day in this beautiful area!
WOULD YOU LIKE AN EXCURSION ?
FROM NICE AIRPORT TO MONACO, CANNES, MILAN AND SAINT TROPEZ
luxury
& security
CANNES
Just enjoy the transfer
A Professional service
Saint-tropez
For a luxury stay
Amazing
destinations
valensole
Enjoy the most beautiful destinations
Customized
events
vintimille
discovering gems