WELCOME TO Dolce Acqua !
EXCURSIONS FROM NICE  INCLUDING 1HOUR VISIT
Dolce Acqua

FROM

80€

p/p*

*(min 3 passengers or 240€ all inclusive)

3 passengers max.

1/2 day (5H):

520€


1 day (9H): 800€

7 passengers max.

Ask a price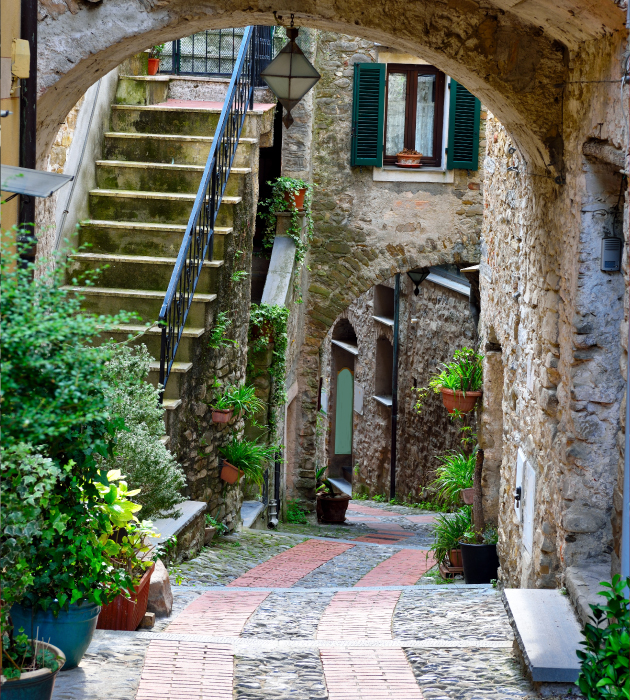 Just 1 hour drive from 'Nice' and 45 minutes from 'Monaco', 'Dolceacqua' is a hidden gem. This is truly a destination not to be missed. An Italian village that exudes the authenticity and the natural charm of this region. In addition to the river and the beautiful old village, two monuments deserve your full attention.
The bridge:
'Il Ponte Vecchio di Dolceacqua' is very iconic.
It was even chosen by the painter Monet: Three paintings were inspired by the fabulous scenery of this valley. The most famous is 'Il Ponte' in 1884, which he described as "Jewels of lightness".
The Doria castle:
A 12th century castle built by the counts of Ventimiglia. Entrance is free and it sits up high on a rocky outcrop, which gives a nice view over the village below.
Pigna:
A quaint old Italian village on top of a hill with an extraordinary point of view on the Nervia Valley. Gastronomic restaurants and delightful local cuisine await you here.
You may also love to visit the following attractive locations:
Serravalée
Cinque Terre
Portofino
WOULD YOU LIKE AN EXCURSION ?
FROM NICE AIRPORT TO MONACO, CANNES, MILAN AND SAINT TROPEZ
luxury
& security
CANNES
Just enjoy the transfer
A Professional service
Saint-tropez
For a luxury stay
Amazing
destinations
valensole
Enjoy the most beautiful destinations
Customized
events
vintimille
discovering gems